Semi Automatic Powder Filler Machine With Touch Screen
Machine Type: Semi-Automatic, Manual.
Semi Automatic Powder Filler Machine Equipped With Touch Screen is our company in the UA-P1 based on the development of new products. Imported servo system instead of the traditional stepper motor control mode, by the Chinese and English LCD touch screen display instead of single-chip microcomputer, the whole performance is more excellent.
Details Photo: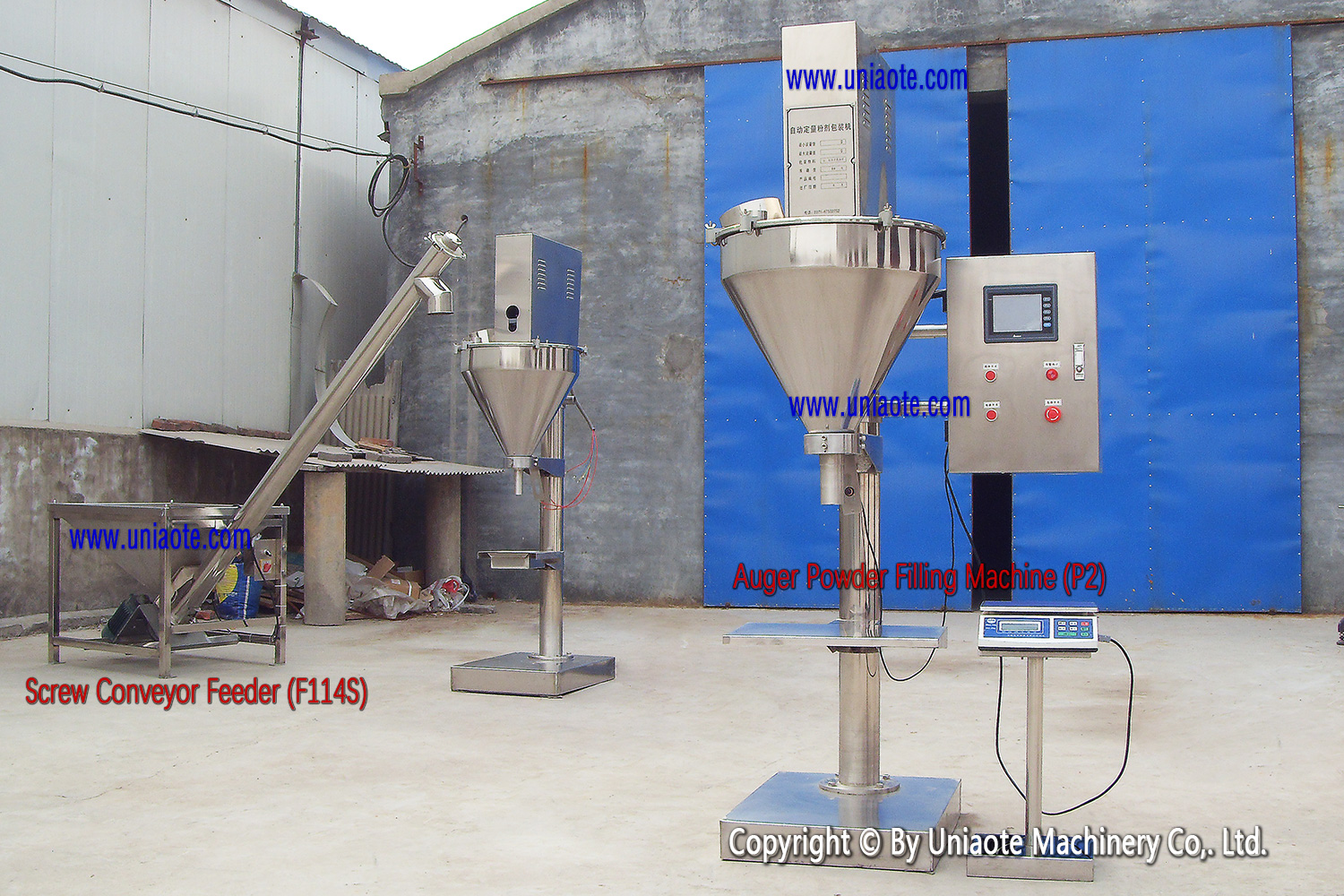 Image Description: Screw Conveyor Feeder (Model:UA-F114S) + Semi Automatic Powder Filler Machine With Touch Screen (Model:UA-P2)
View Enlarge Photo
Characteristics
Have all the functions of UA-P1 type
Using AC servo motor to control the filling, have higher torque, and the torque is not reduced at high speed.
The control accuracy is high, faster than the stepping motor 30% on the filling
The maximum speed of the stepper motor is generally between 300-900RPM, and AC servo motor speed is generally 2000RPM – 3000RPM.
Technical Parameters:
Fill Range: 1 gram to 5000 grams
Need to replace the Auger Filler and Tube to guaranteed accuracy and speed; details reference the "The Diameter List of Auger & Tube (Funnel)" please!
Fill Speed: 1200-3500 fills / hours
Fill Control: Timer based / Sensor based
Container: Bottle, jar, pouch, can
Accuracy: 1.0
Hopper Volume: 50 liters
Machine Dimensions: 690× 600×1900mm
Power: AC Three-phase 380V 50Hz 1.5Kw
Related Links:
Contact us?
We encourage you to bring your filling needs to us and give us the opportunity to provide you with exactly what you need.
We know that your products and business are valuable and when you choose one of our systems you are making a choice of guaranteed excellence.
Aslo, you can email us: info@uniaote.com. My WhatsApp ID: +86 17737712080.