A Semi-Automatic Powder Filling Machine Has Been Delivered to Sweden
A set of semi-automatic powder filling machine (Manual Powder Filling Machine) from Uniaote has been sent to Swedish customer on June 20th, and now it enjoys the sea journey. The set of semi-automatic powder filling machine includes two machines: semi-automatic powder filling machine, screw conveyor feeder and 5 sets auger screw.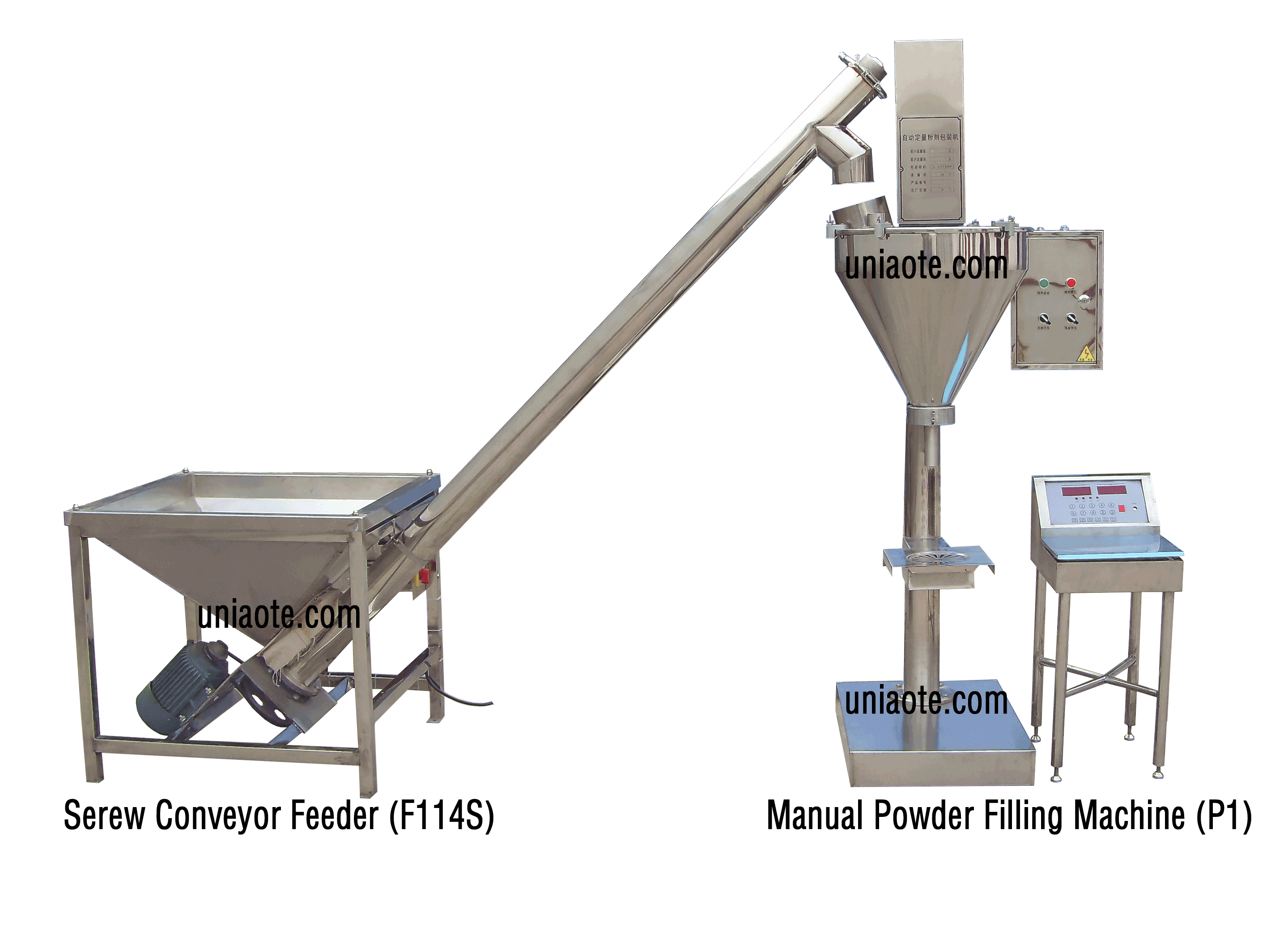 Image Description: Screw Conveyor Feeder (Model:UA-F114S) + Semi Automatic Powder Filling Machine (Manual Powder Filling Machine) (Model:UA-P1)
This is three time that the semi-automatic powder filling machine has been exported to Sweden. The whole machine has been divided into three plywood boxes for safety. Every part of the machine has been checked by our engineers and the test report showed that everything was all right. And those machines are CE approved.
Semi-automictic auger powder filling machines are suitable for all kinds of bags, bottles and cans, which means the container is unrestricted. It can achieve quantitative dosing filling and with high accuracy. There are many types of dry powder such as condiments, flour, herbs and so on can be filled by this machine.
In fact, the semi-automatic auger powder filling machine is a series of product adopts auger electronic weighing measurement mode feedback combing computer control, with automictic quantitative, automictic dosing filling, automictic error correction, count, clear material and other functions.
We have two types of dosing motor with these series machine, one is stepper motor and another is servo motor, and the speed of both these motors is adjustable to meet the requirements of various materials. And the differences between stepper motor and servo motor is just the filling speed.
In addition, these machines can be controlled by photoelectric sensor or foot pedal when filling materials. It is easy for workers to control. And the type of controller and motor depends on the customer's choice, we can customize the machine for clients.
Uniaote Machinery company is a professional packaging machinery company, we are able to better meet and exceed your diverse product needs by providing special designs that are exactly suited to your requirements. Customer's satisfaction is our motivation.
Previous Post:
Swedish Customer Mr. Holt Visited Our Company
Next Post:
Small Volume Semi-Automatic Powder Filling Machine Was Delivered to Germany